2007.12.16 14:38

난해하긴 하지만 좋아하는 부분인데 매끄럽게 번역할 자신이 없다. 잘 연결되지 않는 부분도 있고.
Roy: What's it like? After?
Belize: After . . .?
Roy: This misery ends.
Belize: Hell or heaven?


. . .


Like San Francisco.


Roy: A city. Good. I was worried . . . it'd be a garden. I hate that shit.
Belize: Mmmm.


Big city, overgrown with weeds, but flowering weeds. On every corner a wrecking crew and something new and crooked going up catty-corner to that. Windows missing in every edifice like broken teeth, fierce gusts of gritty wind, and a gray high sky full of ravens.


Roy: Isaiah.
Belize: Prophet birds, Roy.


Piles of trash, but lapidary like rubies and obsidian, and diamond-colored cowspit streamers in the wind. And voting booths.


Roy: And a dragon atop a golden horde.
Belize: And everyone in Balenciaga gowns with red corsages, and big dance palaces full of music


and lights and racial impurity and gender confusion.

And all the deities are creole, mulatto, brown as the mouths of rivers.

Race, taste and history finally overcome.

Tony Kushner, "

Angels in America - Part two: Perestroika

", Act 3, Scene 5, 1995

Words:
catty-corner
: in a diagonal or oblique position <the house stood kitty–corner across the square>
edifice: 건물;대건축물, (지적인) 구성물, 체계
lapidary: the art of cutting gems
obsidian: 흑요석(黑曜石), 오석(烏石)
cowspit: ?
streamer:
1
흐르는 것,
2
펄럭이는 장식, 장식 리본,
3
(기선이 출발할 때 사용하는) 테이프,
4
가늘고 긴 나뭇가지,
5
(북극광 등의) 사광(射光), 유광(流光);[pl.] (일식(日蝕) 때 보이는) 코로나의 광휘
Golden Horde:
a body of Mongols that overran eastern Europe in the 13th century and dominated Russia until 1486 (?)


quotes
,
문학
2007.12.12 15:15

An interesting abstract from J. Neurosci. Table of Contents update.
The Neural Cost of the Auditory Perception of Language Switches: An




Event-Related Functional Magnetic Resonance Imaging Study in Bilinguals


Jubin Abutalebi, Simona M. Brambati, Jean-Marie Annoni, Andrea Moro,
Stefano F. Cappa, and Daniela Perani
J. Neurosci. 2007;27 13762-13769
http://www.jneurosci.org/cgi/content/abstract/27/50/13762?etoc
This reminds me of a previous study.
Language control in the bilingual brain.


Crinion J, Turner R, Grogan A, Hanakawa T, Noppeney U, Devlin JT, Aso T, Urayama S, Fukuyama H, Stockton K, Usui K, Green DW, Price CJ.

How does the bilingual brain distinguish and control which language is in use? Previous functional imaging experiments have not been able to answer this question because proficient bilinguals activate the same brain regions irrespective of the language being tested. Here, we reveal that neuronal responses within the left caudate are sensitive to changes in the language or the meaning of words. By demonstrating this effect in populations of German-English and Japanese-English bilinguals, we suggest that the left caudate plays a universal role in monitoring and controlling the language in use.

Science 9 June 2006: Vol. 312. no. 5779, pp. 1537 - 1540


http://www.sciencemag.org/cgi/content/full/312/5779/1537
I wonder what my brain looks like 이런 문장을 접할 때. (when I am exposed to a sentence like this.)

Science
2007.12.12 15:04

I got really into reading Relative Choices blog on NYtimes recently.
http://relativechoices.blogs.nytimes.com/
I knew there were many Korean Adoptees (KAD, a new lingo I learned from this blog), yet I am surprised at the proportion of KAD writers, commentors, and adoptive parents on this blog. Plus comments by Korean-Americans and Korean nationals like myself, I have never seen a discussion like this on a major American media.
List of interesting posts:
http://relativechoices.blogs.nytimes.com/2007/11/06/tracing-my-roots-back-to-korea/
This was very touching. The picture made me teary from the first thing in the morning. Also check comment #37 by the author.
http://relativechoices.blogs.nytimes.com/2007/12/04/blood-ties-and-acts-of-love/
This paragraph made me think about the issue of "racial" and "cultural identity".
Even though I hope to someday bring our child to Korea to meet extended biological kin, my husband and I cannot provide all of the skills needed to be effective in that culture. We don't speak Korean in the home; nor do we cook Korean food regularly. Although we have become very knowledgeable about Korean culture and have connections to the Korean-American community, I wonder about our ability to nurture our child's racial and cultural identity.
http://relativechoices.blogs.nytimes.com/2007/11/13/who-are-you-also-known-as/
My personal awakening to the losses of adoption began in my late adolescence when I became aware that strangers assumed I was not an American because I did not have blond hair and blue eyes or assumed I spoke Korean (or Chinese or Japanese) or complimented me on my English.
This part sounded strange for me, because I met some people who were surprised to find that I can read and write (or IM) in another language. Maybe I remember those comments more than the opposite ones.

american life
2007.12.02 10:33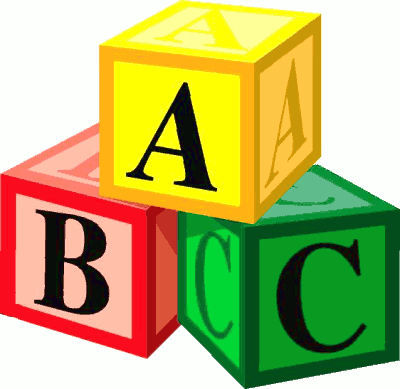 I am going to post words I looked up in the week on weekends. This is what I've been thinking but never took action yet. Most of them are from NYtimes, because NYtimes pops up dictionary definition just by double clicking on words. I find it easier to look adjectives and verbs in English-English, and nouns in English-Korean dics.
전에부터 생각하던 건데 일주일 동안 찾은 단어를 주말에 정리해서 올려볼까 한다. nytimes.com은 단어를 더블 클릭하면 바로 사전으로 연결되기 때문에 그쪽에서 찾은 단어가 많다. 형용사 동사는 영영 사전에서, 명사는 영한 사전으로 주로 찾는데 늘 그렇듯이 항상 원칙대로 하는건 아니다.
incendiary
: a. Causing or capable of causing fire. Tending to inflame

horde
: n. 유목민, 떼거리. v.
expunge
: v. To erase or strike out. To eliminate completely; annihilate
provenance
: n. 《문어》 (예술 작품 등의 소유자 계보의) 기원, 출처
Dire Straits
: n. a state of extreme distress

vocabulary